Engineered to give your Reps superpowers
Hero shots
Choose hero-size images to put your new, best selling and special products front and centre.
An intuitive process
Designed with the iPad novice in mind. Our approach is so intuitive, your reps can hand over the iPad and give customers ownership of the selling process.
Ultra simple and ultra fast
Empower your reps to increase your average order value. Fieldfolio has an incredibly intuitive interface that is blindingly fast.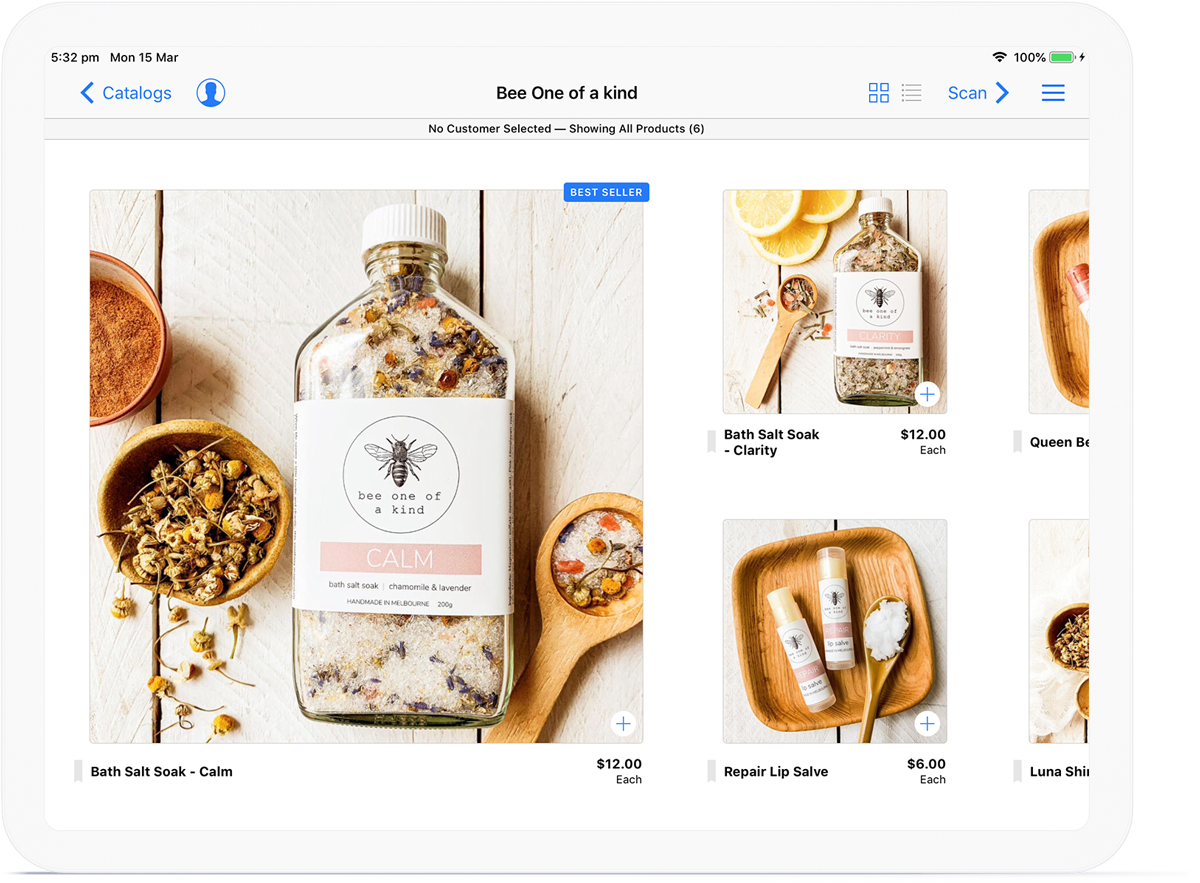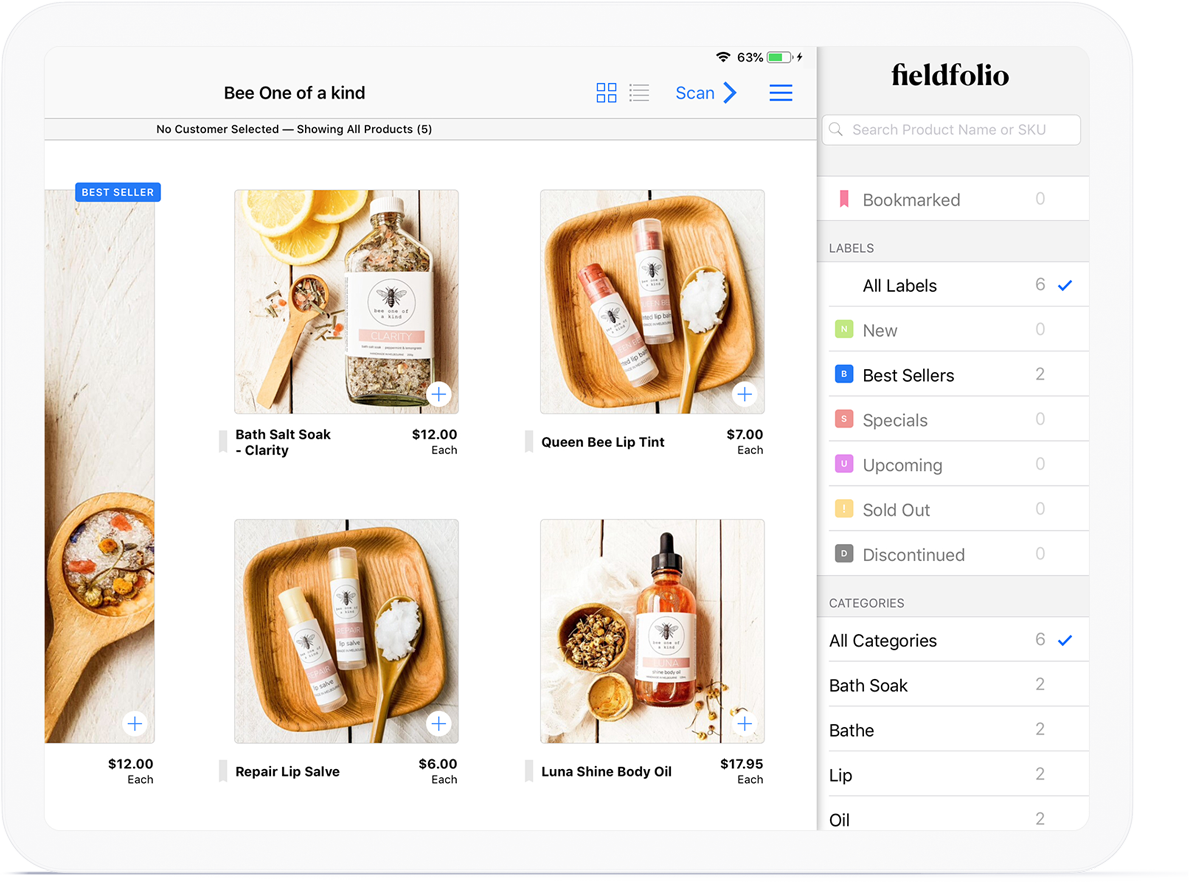 Turbo-charge your catalog
Effortless sorting
Your reps and customers need a way to quickly traverse your range. Labels and categories allow them to instantly focus on the stuff that matters.
New, Best Sellers and Specials
Your customers will want to know what's new, what sells, and what's on special. Fieldfolio puts the must-see products at your fingertips.
Bookmarking
Bookmark products during the order process for later review and ordering. Perfect for the quick flick-through that your busy customers will often demand.
Full offline support
Never miss an order
Your reps won't be on WiFi all the time, and cellular data connections can be sketchy. Fieldfolio works seamlessly across connected and offline environments.
Take orders offline and sync later
With locally stored products, customers and images, your catalog is available at all times. If your reps have unsynced orders, they'll be automatically sent when the Fieldfolio iPad app senses an Internet connection.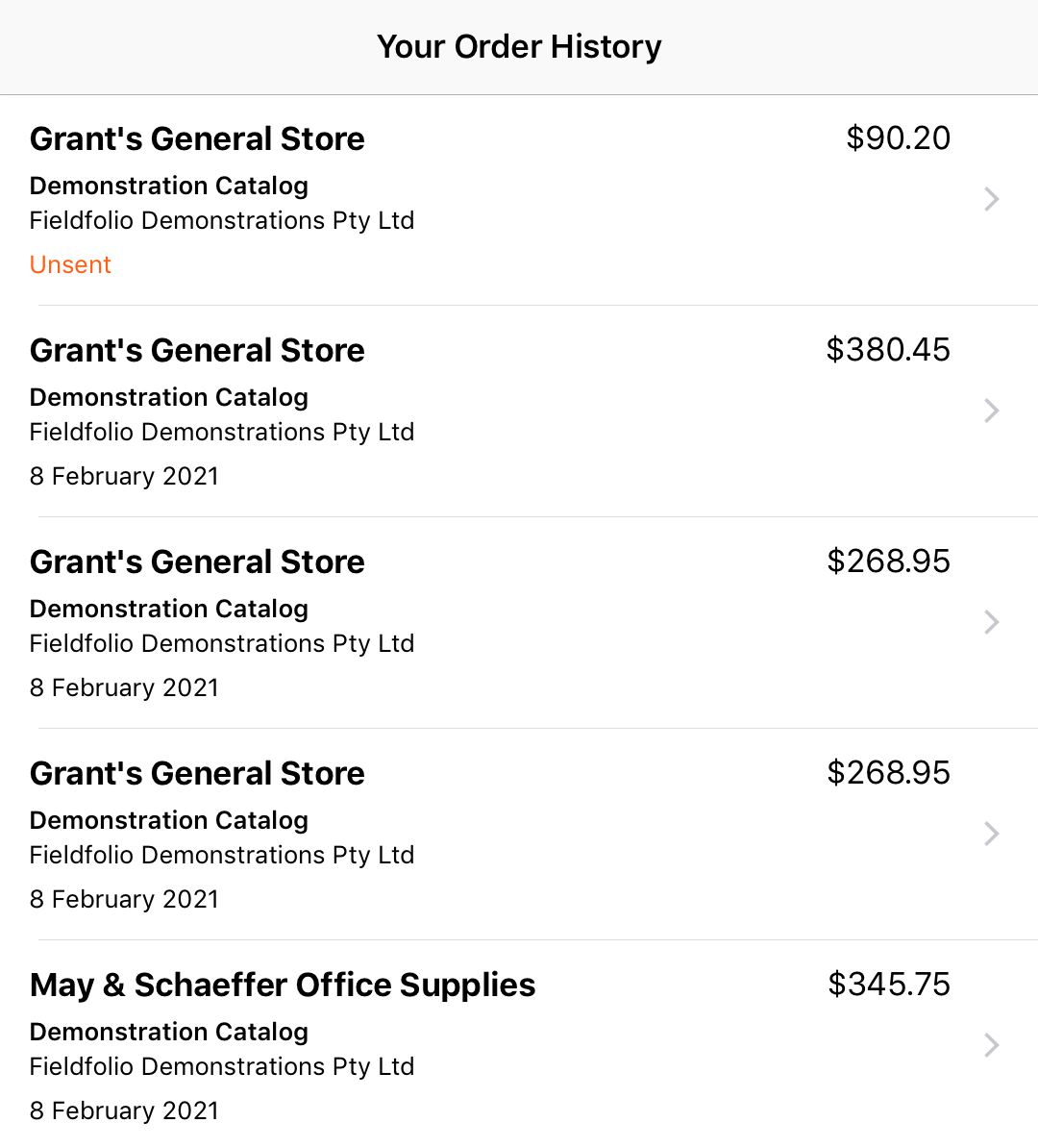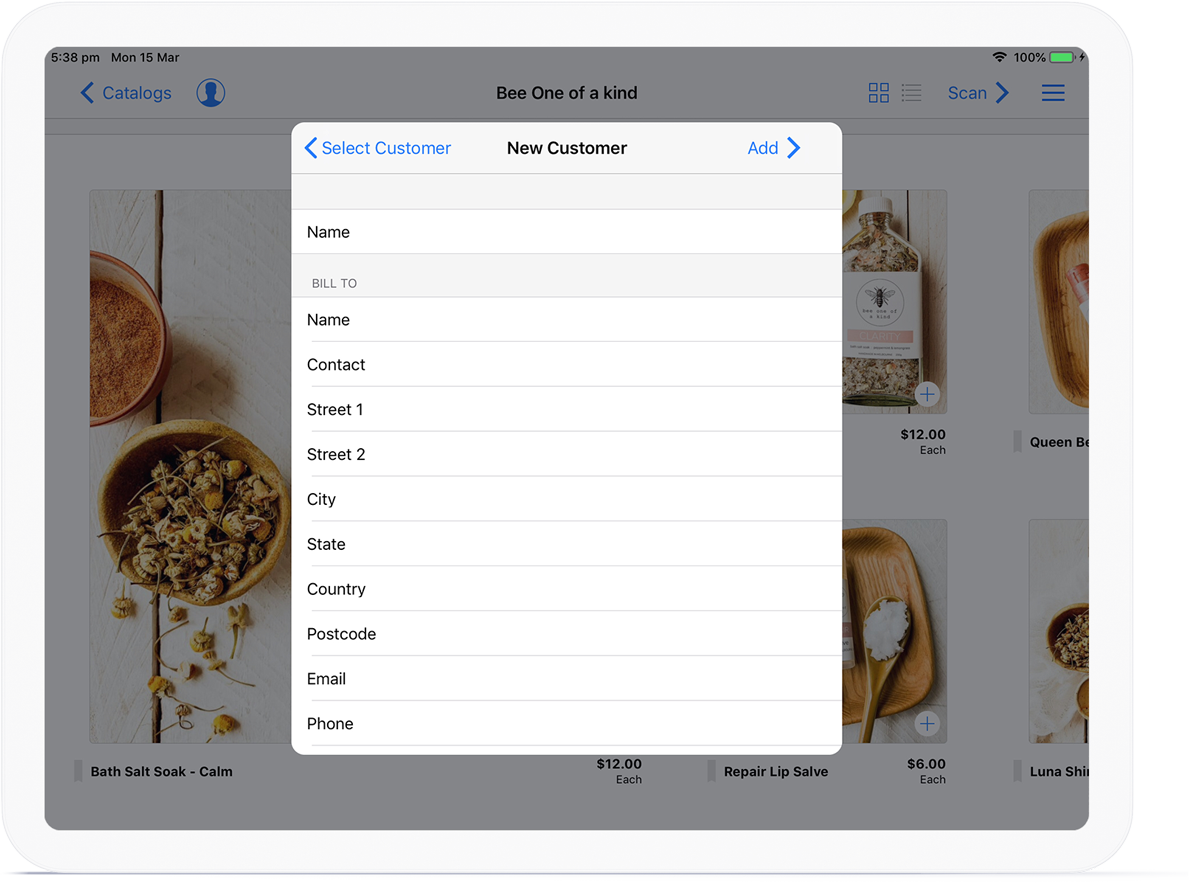 Trade show friendly
Add customers on the fly
You'll want your showroom and staff to be able to add customers on the fly. Fieldfolio obliges.
Scan barcodes directly into an order
Move from scanning barcodes to a completed order in seconds and achieve higher throughput than ever before.