200,000+
Wholesale Products
With one of the largest wholesale product ranges anywhere, nothing is too hard to find
100s
Wholesalers
Hundreds of leading wholesale suppliers with unique brands do business on Fieldfolio every day
29,000+
Buyers
Over 29,000 retailers and other buyers have already chosen Fieldfolio for their wholesale purchasing
$165 million+
Annually
Over $165 million in orders annually, and growing fast!
Little Albany Factory
Little Albany Factory
Fun, colourful fridge magnets
Free Shipping - Orders Over $55
Attract Brand
Join 29,000+ retailers across Australia & New Zealand
Fieldfolio is the No. 1 online wholesale marketplace, with tens of thousands of retailers and store owners already on board. From fashion, consumer electronics, sporting goods, beauty products and handmade products, Fieldfolio is your one-stop shop.

Don't miss out on Australia and New Zealand's most exciting array of wholesale products!

"Fieldfolio is great because there are so many different wholesalers and products available in one place. I have tried other wholesale marketplaces, but none have been as easy as Fieldfolio. It makes trying to source products and ordering simple while trying to run a busy business!"
Geoff & Karen, Stamp & Grind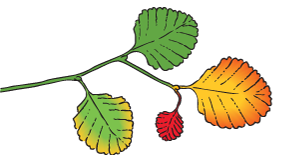 "Fieldfolio is so easy to use and a great time saver. I've discovered new unique products and wholesalers without having to go hunting. I only wish more wholesalers used it!"
Esther Beecroft, Royal Tasmanian Botanical Gardens

"Thank you for the incredible platform you've built for businesses like ours. We have tried multiple platforms and trade shows before, but Fieldfolio is the one platform we use now. It just makes the whole process easy. We didn't expect we'd get this many new customers, and it's still early days!"
Ilya, CODU